In this modern way of living weight loss has got easier with the weight loss apps. Weight loss is the main reason for many of us to think of fitness these days.
Obesity, a major problem in many these days is affecting a lot of people both physically and mentally. The cycle of consuming the proper amount of food with a good intake of required proteins, vitamins, calcium, carbohydrates, minerals and nutrients will affect the cholesterol levels of a human body.
Cholesterol and fat being taken with huge amount will gradually turn into unwanted cholesterol and fat and can cause many health issues, not just obesity.
These weight loss applications will help you to burn the required amount of calories, by taking the details from us about our food habits, weight, height and metabolism of our body. These applications have a lot of features like the count of your calories intake, calories burnt, a required amount of calories to be burnt, and many more.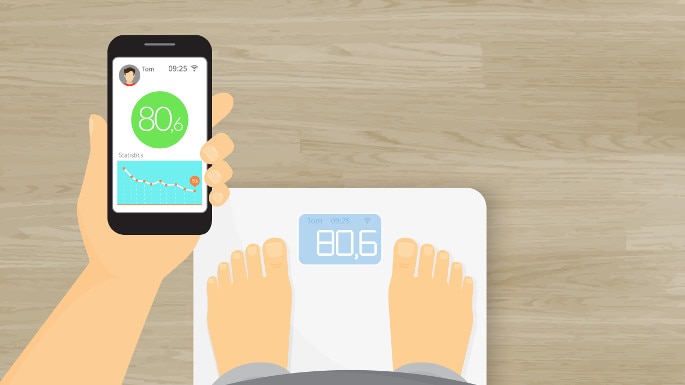 Most of the applications are both for Android and IOS and a few are just for Android and a few other just for IOS users.
What Are The Trending Weight Loss Applications?
Some of the best weight loss apps that are trending in most of the mobile apps are:
1. Cure.fit
A trending app in recent times is having a lot of new features for both physical and mental health as well food ordering option to ensure you order health food. It also has a choice of a doctor consultation.
Like, Cult.fit which chooses multiple workout formats like Zumba, Yoga, Football, Boxing, Strength, and conditioning, HRX, prowl and running. Each of the apps even has the option where can explore home workout with our Do-it-yourself fitness videos.
Ranging 10 to 15 minutes, each home workout video is guided by basic movements that include warm-up, main exercise, and post-workout cooldown.
Eat.fit is designed for daily consumption, our food is balanced, wholesome, and calorie-counted for nutrition. From buying the freshest vegetables to sourcing seasonal fruits and lean, high-protein chicken breasts, our multi-level quality checks ensure only the finest produce reaches your table.
Mind.fit trains us to find our happy place! Through yoga and meditation, the experts available on the app they employ world-class techniques to help us find peace, reduce stress, improve focus, and more.
Trainers assist us in every step – from breathing techniques to yoga poses – and help us train at our own comfortable pace. Their Do-it-yourself packs contain meditation and yoga videos, sleep stories, and lots more that we can do it from our home.
Care.fit is our personal doctor with zero wait-time, 24*7 video consultation, and free follow-ups, their in- center and online medical care provide doctor consultations and health checkup at our top-class health centre with in-house pharmacy and diagnostics.
2. Fitbit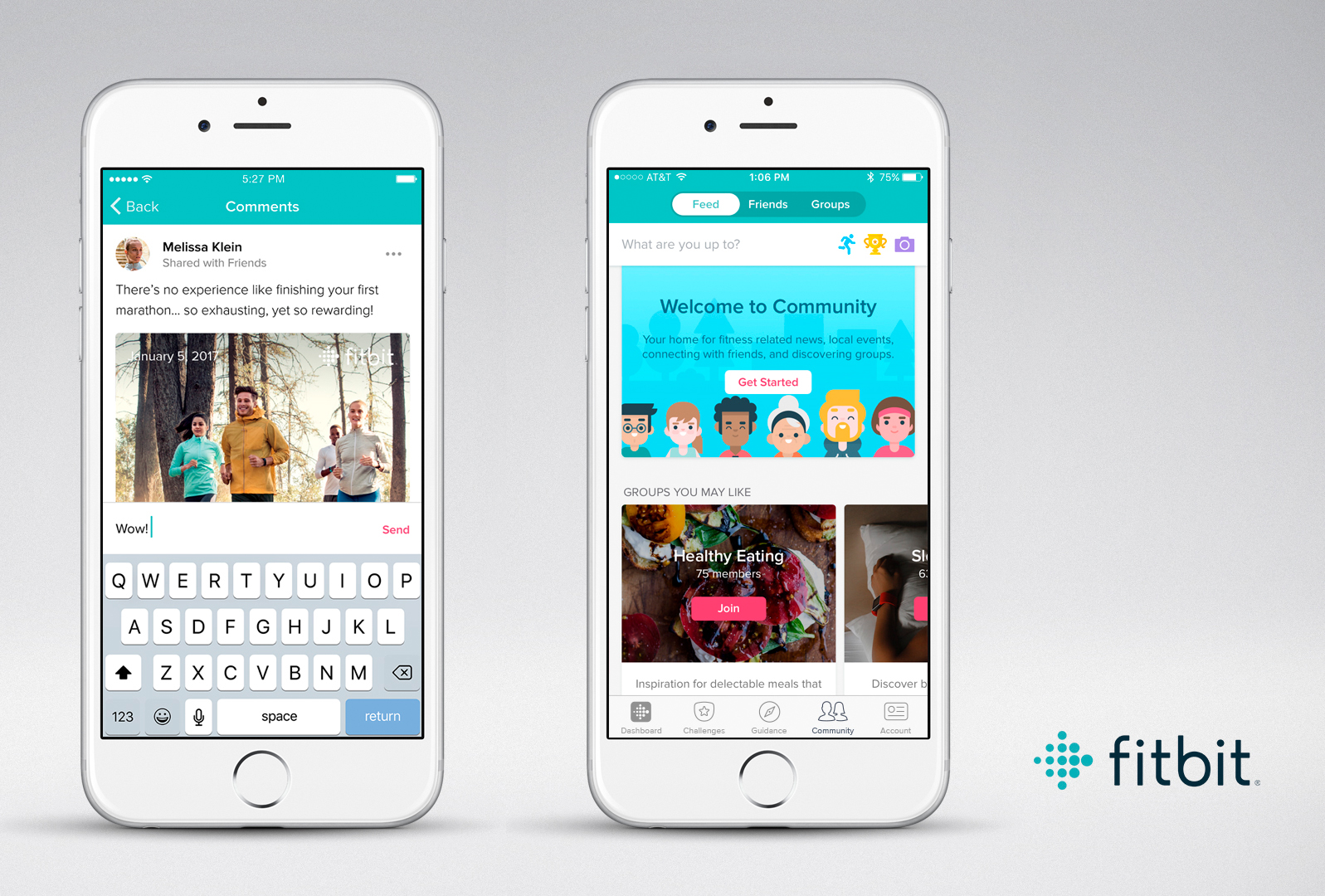 Fitbits are an excellent resource to help us track our physical activity. They are wearable devices that measure our activity level throughout the day by day recording the number of steps taken, miles walked, stairs climbed and heart rate.
it is an activity tracker which helps in keeping track of your exercise habits which helps you to shed pounds day by day.
Fitbits have access to their own Fitbit app. all the physical activity, food intake, water intake, sleep habits, and weight goals are synced with this app.
The app allows you to interact with your friends and family who use Fitbit. The app has various challenges and you can throw some challenges with your friends and family and you can also participate in the challenge and can share your results with them.
Fitbit has different variants and depending on the type of Fitbit you use the specifications varies. It sends you notifications, you can set alarms as reminders to get up and exercise. it daily reminds your of how to close to your goals. It motivates you badly.
As you achieve your goal it rewards you with an award every time.
There are other such apps like Google fit, Lose It, Apple Watch, Samsung Sports gear etc.
Pros:
It provides all the information which you needed so that you can keep good track of weight and health goals.
The app is very user-friendly and it shows you your progress and keeps you motivated always.
Cons:
The Fitbit devices are expensive when compared to other devices.
3. LoseIt
Yet another app for tracking your weight and counting your calories. Lose It is a super friendly fat burner app. It works very smartly. Firstly it tracks the analysis of your body, weight, and calories etc. it generates your daily dosage of calories and weight loss plans.
once your body analysis and your plan are deployed, the next is your food log which to you intake daily should be registered in the app. It takes all the data from all over the restaurants and food brands out there. It has a barcode scanner which can be used to add some more food logs into your log. You can create a list of foods which can be easy for you to select quickly from that list.
at the end of the day/week, you'll get your daily reports of food intake and maintains the track of your weight loss. It shows the weight and calories graph as per your requirements.
It has a special feature named "Snap It" which helps you to track your food intake and portions sizes by just taking a snap of your meals. By taking pictures of your meals it helps you to keep track of portion sizes more accurately and helps your dietary intake which is helpful for your weight loss.
Pros:
A team of experts keeps on verifying the nutrition levels in the food which is present in the database.
It is provided with a free signup to log in easily and for more access to information and advanced features you should require a premium version.
You can transform the data from other weight loss and fitness apps.
Cons:
Lose it keeps track of weight and calories which you intake but not the other information of your body.
Its database doesn't have all the popular food brands.
4. Google Fit
There's a lot of talks out there about how to stay active and healthy in your day to day life.
Google Fit has centred about two smart and simple activity goals which are given by AHA and WHO activity recommendations which shows the impact on health. It's free to use.
When it comes to your health it is important to stay fit and eat healthily. it's important to walk, run, sit, eat, exercise daily. You have to be motivated all day to stay fit like taking the stairs instead of the elevator.
You can save workouts to track your progress. You can measure your fitness activity, diet and sleep to get a picture of your health. It shows an analysis of your body.
As it is a Google product and is linked with android it takes all the permissions from the apps and Google maps obviously to track your mode of transport.
The third party brands, like Fossil, Micheal Kors etc. which use Wear OS could be connected to Google fit.
Pros:
It uses accelerometer efficiently.
User Experience is very good.
Material design for infographics.
Cons:
Too much of pictorial representation.
Less text makes it a bit tough to get used to the app.
5. Apple Health
The idea of Apple health is to bring all the information of what you have done in a quick snapshot without opening a bunch of different apps.
It is referred to as a health hub which is a one-stop place to view your health records and daily activities.
Apple health doesn't need a wearable as it brings all the information from your iPhone's inbuilt motion sensors and GPS. From the app, you can be able to see the floors you climbed, steps you have counted, calories you have burned and can see how many miles you have walked.
Apple's API allows you to use third-party apps like Nike+, MyFitnessPal, Strava, and even Pokemon Go to have all kinds of metrics to Apple Health. The information which is retrieved from them can be Nutritional information, body temperature, blood pressure, activity information, glucose and much more.
The activity section in Health is having all the data. It shows all the details of your day like steps taken, climbed steps etc.
Pros:
It gives the breakdown of your nutrition.
The heartbeat rate is precisely measured.
Cons:
It doesn't have a sleep track feature yet.
Apple health can be used only with Apple supported devices.
6. Spark People
Spark people amaze us with their user-friendly tracking app. it allows you to enter your daily food intake, your weight, and exercise.
Its nutrition database is large containing over 3 million food items. when compared to Lose It its database is very less.
It has a barcode scanner which helps you to scan the food you loved, which you wanted to eat next time.
It's time to log in to SparkPeople. as you log in to your profile you have all the access to their demo components which includes exercise, photos, and description of many common exercises. so that it would be easy for you to see whether you are doing it properly or not while you are doing it for the next time.
As you log your habits and achieve your goals you get a point for it and can be used for personal motivation. These points are stored in the points table which is integrated with the app.
Pros:
The app is a free version and it doesn't have a Premium version.
It has an online community which people can interact with others and read articles.
Cons:
It has a huge database and provides a huge collection of articles.
The nutrition database is not much large than the other apps.
Technology And Fitness
Technology and fitness apps these are going hand in hand these days. A recent study was held on the number of people using the fat loss apps and among the crowd of 1000, an average of seventy percent are using the apps both for weight loss and to stay fit and healthy.
Technological advancements have proven to b helpful to humans in many ways. one of them is Tracking the user activity and estimating the calories spent by them. with this information, the user can stay up to date with his/her activities like the total steps, walking, swimming, jogging, running, etc. some of the smart bands'app also calculate the steps climbed by a user by using barometer and gyroscope in the devices.
By knowing the information about the tracking details the user can make changes to their daily routine as recommended by the experts. some apps also suggest the approach to reach the user's goal by gaining access to the user's personal information like height, weight, age, and gender
.
These weight loss apps not only help you lose weight but even make sure you are having good stamina, strength and have a diet plan to maintain your body weight. As mentioned above most of the apps have personal instructors just like those gym's and yoga centres do.
Meanwhile, here is a tip: Eat slow, eat mindfully. This help in better digestion, and in leaving you feeling light and happy.
https://www.healthline.com/nutrition/10-best-weight-loss-apps
https://www.womenshealthmag.com/weight-loss/a19976103/best-weight-loss-apps/