Skin is the most sensitive organ that needs utmost care and attention. A healthy diet and personalized skin care are the basic essential to keep your skin moisturized and healthy.
You will also be able to enrich your skin externally by applying ingredients that help to get a glowing and sparkling skin.
When it comes to skincare, the first thing that comes to your mind is Aloe Vera. Aloe Vera is a rich source of Vitamin C, E, and Carotene.
It helps in keeping your skin nourished and it has anti-aging properties that make you look and feel much younger even in your late 40's and 50's.
That's the reason we get all the beauty care products with Aloe Vera contained in it.
With natural extracts of Aloe Vera gel obtained from the plants, you can use them at home as beauty care regime. You can try out the different Aloe Vera face packs that is pretty easy to make and apply at home.
Here are seven such face packs that can make you look glowing. So what are you waiting for? Let's start!
Aloe Vera And Rosewater Pack
All that you need here is Aloe Vera extracts and rose water. Mix well and make a thick paste out of both.
Apply to your face for a maximum of 20 minutes and then wash away with cold water. Apply the same three times in a week to see the change for yourself.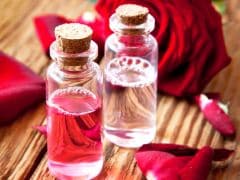 Why Does This Work?
Rose water acts as an astringent agent that soothes and tones your skin. This pack helps in keeping your skin spotless and you can get rid of any marks that are caused due to Pimples, Pigmentation, burns etc.
Aloe Vera And Multani Mitti Pack
The ingredients needed here include one spoon of Multani Mitti, Aloe Vera extracts and one spoon of milk.
Mix them and apply a thick layer of the paste on your face. You can wash it away after 10 to 15 minutes of time. Go for the pack two times in a week for it to be effective.
Why Does This Work?
Multani Mitti is used to cleanse the skin pores and absorbs the impurities along with the excess oil.
Aloe Vera With Turmeric Face Pack
The main key ingredients required here include one pinch of turmeric, Aloe Vera extracts, a little some of honey and rose water.
Make a paste of these ingredients and apply it to your face. Keep the pack for about 20 minutes and wash your face with Lukewarm water.
Why Does This Work?
Turmeric used here helps in brightening up the skin complexion and tones your skin as well. It also helps in treating skin issues as it has anti-inflammatory and antioxidants properties.
Aloe Vera And Banana Face Pack
Aloe Vera is used here with banana. This paste needs to be applied to the face for a duration of 10 minutes. Apply this once to twice in a week.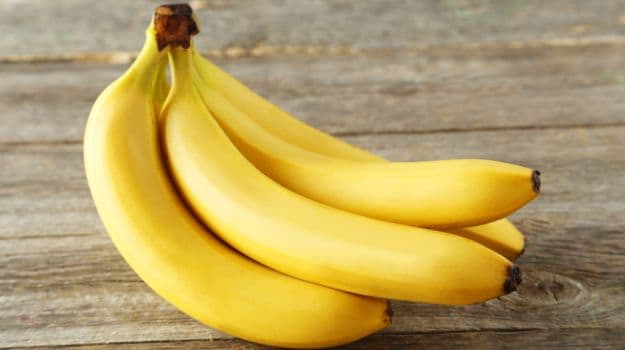 Why Does This Work?
Banana helps in moisturizing the skin and keeps your skin away from dry patches and marks.
Aloe Vera And Curd Face pack
All that you need here is Aloe Vera extracts along with 2 teaspoons of curd and honey. Make a paste out of these and apply to your face.
You need to keep it for a duration of 10 to 15 minutes. Try thrice a week to get a difference.
Why Does This Work?
Curd acts as a skin cleanser and helps in removing the skin impurities of the skin giving you a bright glow!
Aloe Vera And Cucumber Face pack
Make a soft paste of Aloe Vera gel extracts along with Cucumber Juice. Add a pinch of Rosewater to this.
Apply the paste and keep it for 15 minutes. Repeat the same process once or twice in a week to get better results when it comes to clearer skin.
Why Does This Work?
Cucumber is highly water filled vegetable that can help in hydrating your skin. It soothes your skin and helps to get rid of tanned skin. It keeps your skin cool and refreshed.
With these home-based Aloe Vera packs, you can get parlor like change on your face. Go natural and stay glowing!