Almost maximum people have that craving to know beauty tips for fair skin. Though there are a number of beauty products available on the market, but many individuals refrain themselves from using such cosmetic products. Also, there are many products that claim them to be herbal and free from any type of chemicals, but still trusting them blindfolded is not wise many times.
Here comes the question how to get fair skin with simple and safe ways. Normally there are a number of items around you in daily life that can help you in gaining such fair complexion.
Homemade beauty tips for fair skin
Tea Water
People, who are in love with the aroma of tea, can use tea water for their skin also. In a very simple term, you can take a bath with tea water mixed with honey. You can take any tea water such as of black tea, green tea or any other. Mix some honey with it and you can wash skin with it. The antioxidant properties of tea water help in flushing out toxins from your body, and the anti-bacterial properties of honey help in removing bacteria from the skin.
Turmeric
Turmeric is known for varied benefits due to its antioxidants and antiseptic properties. You can use turmeric to get fair skin along with a number of other items. You can either use turmeric as an individual or can mix other things in it to get double impacts.
Mixing tomato juice in turmeric helps in removing skin irritation and also damages done by the ultraviolet rays of the sun. This is due to the existence of lycopene in tomato that is an anti-irritant.
You can mix milk with turmeric and use it. Milk as a natural moisturizer and hence it moisturizes your skin and also provides a natural fair glow to your skin. For using turmeric, you can simply make a paste of it with either tomato or milk and then can apply on your skin and leave it to dry. After some time wash it off with cold water.
Milk Products
Of course milk products are known for their properties of fighting against discoloration and hence they are considered to be the best in tips for fair skin. You can use yoghurt, milk cream or normal milk to get that moisturized and fair looking skin soon.
You can make a paste of milk and turmeric and apply it on your face as a face pack. Also
You can use yoghurt mixed with turmeric or honey that you can again apply as a face pack. In both the cases, you have to leave the pack to dry, and then you can wash it off with cold water.
Adding saffron to milk also gives you a fair look and a natural golden glow. You can mix a few strand of saffron in milk and then can apply the mixture on your skin during your bath. It was a custom in traditional time, according to which princesses used to take a bath in milk with saffron.
Citrus Fruits
Citrus fruits are rich in vitamin C that is a natural skin tonic. It helps in preventing acne and also provides a glow to your skin after the flushing of toxins. Using of citrus fruits alone can leave your skin dry, so it is always advisable to mix it with some other products.
Dried orange peel powder can be mixed with yoghurt to make a paste. You can rinse your skin with this paste regularly before your bath.
Similarly, you can mix milk with lemon and honey and can use it a cleanser over your body. Apply this mixture well all over your skin and let it dry and then can take your bath.
Fuller's Earth
Fuller's Earth, also known as Multani Mitti is an effective ingredient to make your skin fair and healthy. Fuller's Earth can be mixed with a number of things such as rose water, milk and others to make a paste that can be used as a face pack. But one great way to use it is by mixing ripe papaya in it. Apply this mixture on your skin and on drying rinse it off with cold water. This mixture is not only for fair skin but also is refreshment during summers.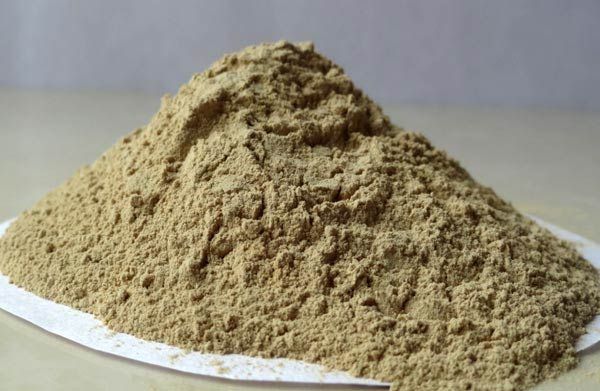 Along with these homemade packs and remedies, you should also about proper food habits if you wish to know how to become fair. You should have a balanced diet with minerals and vitamins and also should consume a good amount of water to keep your skin hydrated and away from toxins.