Don't we all envy the models of the hair styling products who flaunt their bouncy and shining hair in the ads? Ever thought my hair is lifeless? But no matter how much we pamper our hair by using expensive hair care products, it soon gets back to its origin limp, dull and lifeless state right after 3-4 days of the session.
Dullness, roughness, limp hair causes can be due to various reasons such as excessive use of chemical laden styling products, emotional or work-related stress, pollution, damage caused by heat styling, malnutrition and insufficient water intake.
Whatever might be the reason, nature is always there with its generous bounty of remedies and solutions that can be used effectively to get back the shine, volume and strength of hair.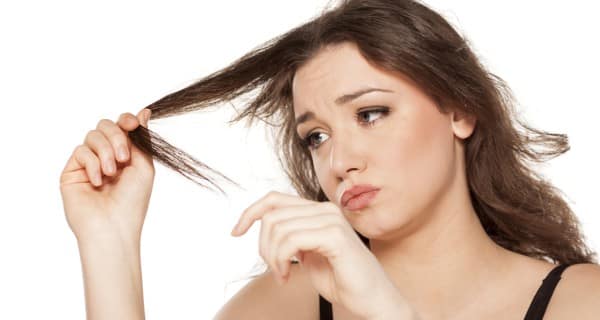 What Are Best Natural Hair Packs & Rinses To Revive Lifeless Hair And Dull Hair?
Home remedies using natural ingredients are the best and time tested way of treating hair and skin problems because they provide complete natural nourishment and have absolutely no side effects. And also know about the limp hair causes.
Yogurt And Coconut Oil Hair Pack
Excessive use of styling products creates a layer on the hair strands that not only strip away the moisture by also prevents nutrients from reaching the hair follicles.
Dairy products such as sour curd and yogurt helps in removing the chemicals and toxins from hair strands and scalp, moisturizes and closes the open cuticles and gives it a soft and silky feel.
Coconut oil is one of the most widely use natural hair care products around the world, and the benefits of coconut oil for hair are well known. Coconut oil works better than any synthetic conditioner available in the market.
it softens the hair strands and increases the capacity of moisture retention that in turn improves hair strength and works as an effective natural remedy for hair fall and split ends. Lauric acid present in coconut oil acts as an effective hair protein that rejuvenates damaged hair.
The benefits of yogurt and coconut oil can be derived by using them in the form of hair pack. For this we need a cup of natural, unflavored yogurt or sour curd and 2 tablespoons of coconut oil.
Mix these to ingredients well and apply on scalp and hair evenly from root to tip, let it stay for 2 hours and wash off with a mild shampoo. The pack can be applied 2-3 times a week for increasing volume and shine of hair.
Although topical application of coconut oil as massages or packs is an effective way of improving quality of hair yet optimum utilization of the three fatty acids present in coconut oil – namely lauric acid, caprilic acid and capric acid is possible only through oral consumption in the form of capsules or supplements.
INLIFE's Coconut Oil Capsule is a 100% natural and safe option that is made from pure coconut oil extracted from the copra or dried kernels. Each capsule contains 500mg of coconut oil that not only increases hair health, luster and volume, but also functions as a natural skin moisturizer and sunscreen.
The medium chain triglycerides present in the oil also promotes weight loss and improves heart health.The best thing is that Inlife's Coconut oil capsules are now available in both gelatin and vegetarian options, making it accessible to pure vegans also.
Beer Rinse
Natural rinses using beer or vinegar work effectively in adding extra volume and bounce to limp hair. Fermented drinks and alcohol contain healthy yeast that adds life to hair while carbonation helps in cleaning build ups on the scalp and around follicles.
Beer is made from malt and hops that are a rich source of vitamin B, which supplies nutrients to hair follicles and strengthens damaged hair while the sugar present in beer closes the open cuticles and adds shine.
In order to do the beer rinse, you will need 500 ml of any regular beer. Let it come to room temperature, mix 1/4th of the beer with 2 tablespoons of your conditioner and keep it aside.
Wash your hair with shampoo, wring out water from hair and apply the conditioner, let it stay for 5-10 minutes and rinse with water.
Now pour the rest of the beer on your hair and massage it into your scalp, let it stay for 10 minutes and give you hair a final rinse with water. It can be repeated 2-3 times a week.
Apple Cider Vinegar Rinse
Apple cider vinegar works as a soothing hair tonic that softens the hair strands, increases elasticity and strength and adds shine. The benefits of apple cider vinegar for reviving dull hair are based on its effects on the hair cuticles.
Cuticles are the outer covering or protection for hair that is made of layers of scale like structures.
Cuticles in their healthy state lie closed imparting a smooth, glossy appearance, but excessive dryness opens the cuticles making hair appear dull, rough and lifeless.
Apple cider vinegar helps in smoothening and contracting the open cuticles, which in turn increases the strength of hair strands and prevents breakage.
The acidic nature of the vinegar cleans build ups and residue of shampoos and conditioners from scalp and hair strands to give it a shiny and soft feel. In addition, it also works as an effective home remedy for fighting dandruff.
The best way to use apple cider vinegar for treating dull hair is to use it as a post-shampoo rinse. For this you need to mix 2 tablespoons of apple cider vinegar in a cup of water.
Wash your hair with shampoo and pour this mixture on your hair and massage it on your scalp for 2 minutes. Let it stay for 5 minutes and rinse with water. Be careful not to let it get into your eyes. This rinse can be used 3-4 times a week.
Rosemary And Sea Buckthorn Oil Massage
One of the most effective ways of rejuvenating limp and dull hair is through a nourishing oil massage using natural oils.
A mixture of rosemary and sea buckthorn berry seed oil can be used as a deep nourishing massage that will not only moisturize and strengthen the hair strands, but also promote hair growth and prevent baldness.
Massaging rosemary oil into the scalp improves blood circulation to the follicles and supplies necessary nutrients that stimulates hair growth. It also prevents premature greying and removes dandruff from the scalp.
Sea Buckthorn oil being a rich source of vitamins A, B, C, E, & K along with essential fatty acids Omega 3, 6, 7 and 9 improves overall hair and scalp health, increases hair strength and elasticity and adds natural shine.
It also closes the open cuticles and increases the moisture retaining capacity of the hair shafts that lend a soft and smooth feel to it.
You will need 2 tablespoons each of rosemary and sea buckthorn oil for preparing the massage oil. Mix the oils in a glass bowl and slowly work it into your scalp and hair before going to bed.
Massage in soft circular motion for 5-6 minutes and let it stay overnight. Wash off with a mild shampoo in the morning.
The massage can be repeated 2-3 times a week.Another effective way of utilizing the health benefits of omega 3, 6, 7 and 9 for hair and skin is to consume it orally in the form of supplements or capsules available in the market.
INLIFE's Sea Buckthorn Oil capsules are a reliable and effective option made from the oil extracted from sea buckthorn seeds. Being a 100% natural product it has zero side effects.
It not only improves hair strength and volume, but also prevents premature skin aging, maintains blood glucose levels, controls cholesterol and improves liver health.
Banana And Olive Oil Pack
Bananas are a rich source of vitamins, proteins, natural oil, minerals and carbohydrates that supply essential nutrients to hair shafts and follicles.
It has a natural softening effect on hair that helps in reducing dullness, improving hair strength and elasticity within turn prevents breakage and split ends. It also promotes hair growth, adds volume and gives a natural shine.
The fatty acids in olive oil smooth the hair strands, nourishes and closes the open cuticles to give it a manageable and glossy appearance.
For this hair pack you will need two ripe bananas and 1 tablespoon of olive oil. Mash the two bananas and add the olive oil to it, mix properly and apply evenly on hair covering from root to tip, let it stay for 1 hour, rinse with water and wash hair with a mild shampoo. This pack can be applied 2-3 times per week.
Egg And Wheat Germ Oil Pack
Eggs are loaded with proteins, vitamins, minerals and fatty acids that help in improving overall hair health. The nutrients nourish the hair follicles, prevent hair damage, heal damaged hair, promote hair growth, repair dull lifeless hair and provide a natural glossy shine to it.
Benefits of wheat germ oil for hair and skin are numerous. Being a rich source of vitamins B and E, it improves blood circulation and incorporation of L-cystine into hair cells.
The fatty acids present in wheat germ oil have amazing emollient properties that help in moisturizing the hair shafts, improving hair strength and reducing breakage. It also promotes hair growth and adds volume.
For this pack you will need 2 eggs and 1 tablespoon of wheat germ oil. Beat the eggs and mix the oil with it. Apply on hair, spreading it evenly from root to tip, let it stay for 1 hour and wash off with a mild shampoo and cold water. This pack can be applied 2-3 times per week.
The benefits of wheat germ oil can also be utilized effectively through oral consumption in the form of supplements, and this is possible with INLIFE's Wheat Germ Oil capsule, a completely natural and safe way of improving hair and skin health.
It helps in reducing sunburns, stretch marks, preventing wrinkles, improving complexion, repair dull lifeless hair and treating skin conditions like eczema and psoriasis.
Include these natural home remedies in your daily hair care routine and infuse life and vitality into your dull, lifeless Hair and limp hair and get rid of the words my hair is lifeless.