Pulses discovered in the kitchen can serve as the best health care ingredients for your healthy regimen. Many lentils including urad dal, chana dal, besan, masoor dal etc act as a natural treatment to cure many health problems. Today, we would be discussing 'urad dal' and much more about it.
What Is Urad Dal?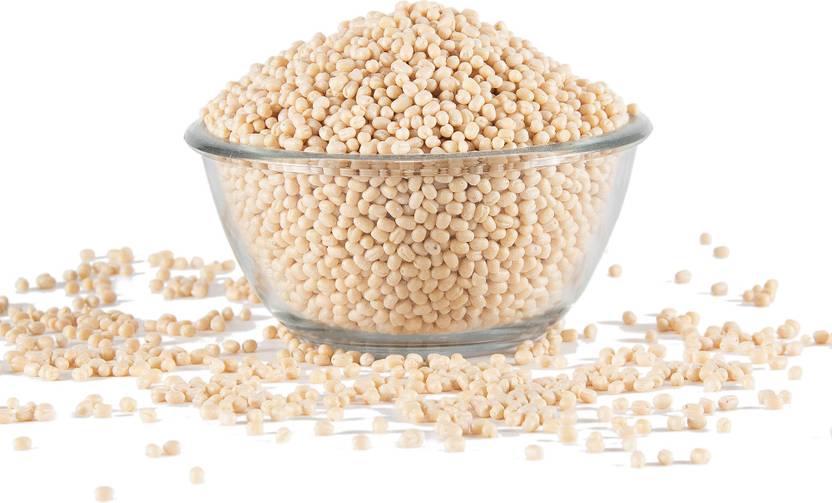 Urad dal, also identified as Split Black Gram, is one of the famous lentils used in the southern part of Asia, primarily in Indian cuisine. Rich in protein, fat and carbohydrates, urad dal is brimming with numerous health benefits. Moreover, urad dal is one of the most abundant sources of proteins and vitamin B, and is also useful for women, and you why you ask?
This easy lentil is full of iron, folic acid, magnesium, calcium,  and potassium, which makes this dal a good health package for pregnant women.
Other than its health advantages, urad dal is also known to please everyone's taste palettes. Urad dal is simple to prepare and can be eaten as a side dish too. It is also widely used in various culinary preparations such as dosa, papad and vada.
Urad dal is known highly nutritious and is also used in ayurvedic medicines. The Ayurvedic science for urad dal is 'Masha.' There are many health advantages of split black gram including its ability to help in digestion, boost energy, increase the skin health and many others.
Urad dal contains protein, fat, and carbohydrates which are needed for the body. If you are searching for a protein-friendly diet, then opt for urad dal.
Urad Dal Nutrition value
Urad dal is a nutritious bean that is loaded with protein, dietary fibre, and carbohydrates. Altogether 25% of its weight includes various proteins.
Every 100 gram of urad dal gives, 18gm (72%) of dietary fibres, 1gm of Potassium (8%) and only 2 gram of fat. It is loaded with vitamins like A.
Below Are The Benefits Of Urad Dal
It Improves Digestion
 B1, B3 and C, and also includes moderate amounts of B complex vitamins like thiamine, riboflavin and niacin. It is also the best source of many minerals like calcium, potassium, magnesium, phosphorus, and iron.
One of the greatest perks of eating black gram is that it has large quantities of dietary fibre. This bulks up the stool in the digestive tract and incites peristalsis, the contraction and release of stomach muscles to move the waste stuff out.
Thus, if you are experiencing from any digestive issues such as diarrhoea, constipation, cramps, or bloating, black grams can undoubtedly be an excellent addition to your diet in order to help you out. It also assists you to optimize the nutrient absorption in your body.
It Boosts Your Energy
As black grams include very high levels of iron, they are good at improving the total energy levels in your body. Iron is a nutrient for your body important as it stimulates the production of red blood cells. These cells are capable of offering oxygen to all your organs.
When your organs get large levels of oxygen, and at the rate that they are deemed to receive them, it increases the overall energy in your body. Iron also stops anaemia, and some of the symptoms of anaemia are fatigue, weakness, and even cognitive weakness.
It Boosts Bone Mineral Density
Black grams are filled with necessary minerals such as magnesium,  phosphorus, iron, potassium and calcium. All of these play an amazing role in determining your bone mineral density.
This is extremely significant because as we age, your bones become weaker, making you more susceptible to breaking bones and osteoporosis. Managing a diet that has large amounts of minerals can help you maintain bone health.
Is Urad Dal Good For Diabetics?
If you possess diabetes, managing your diet is one of the most essential things that you can do as it is the only thing that will control and control the disease. High fibre foods are frequently promoted to diabetics as it helps by regulating the number of nutrients that are incorporated by the digestive tract.
As a result, it can assist you to maintain your blood sugar and glucose levels, making your diabetes much more flexible. It stops dramatic drops and spikes in the sugar levels as well.
It's Good For Your Skin
Black gram is used in nearly every ayurvedic remedy that's related to your skin. As it is exceedingly rich in minerals and vitamins, it is excellent for decreasing any inflammation on your skin.
It can also assist get rid of marks and spots, bring more oxygenated blood towards your skin to make it look radiant and glowing, and also assists with healing and exfoliating your skin. Furthermore, a black gram can assist you to get rid of tans, heal sunburns, and lessen your acne. On the whole, this bean is perfect for your skin.
It Reduces Pain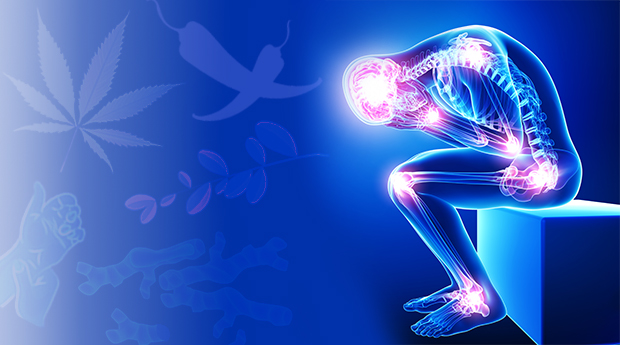 Black gram is generally used to relieve people from pain and inflammation. It is regularly used in Ayurvedic remedies for the same. It has massive amounts of vitamins and minerals and can boost your metabolism. It helps decrease oxidative stress as well. A paste made of a black gram can be utilized topically to your aching joints and muscles for relief.
It's Good For Your Heart
Black gram is also extremely amazing for your heart health. As it possesses massive amounts of fibre, magnesium, and potassium, it is known to give multiple advantages that can keep your cardiovascular system healthy. It can evaluate out your cholesterol, which is very helpful for your heart.
It can also prevent atherosclerosis. Potassium is known to decrease tension in the arteries and veins, lowering your blood pressure significantly. The magnesium present in black grams can assist stimulate your blood circulation, bringing more oxygen to all your organs. As a result, with all these effects, your cardiovascular system persists healthy.
It Is A Diuretic
Another benefit of black grams is that it is a diuretic which suggests that it stimulations urination. As a result, your body can get free of harmful toxins, uric acid, excess fat, excess water and even calcium stored in the kidneys. As a result, it can avoid kidney stones from happening.
Urad Dal Side Effects And Allergies
One of the main effects of utilizing huge amounts of black gram is that it raises the amount of uric acid in your blood. As a result, it will incite the calcification stones in the kidney. Even though it is known to block the same, very high amounts of a black gram can induce the very thing you need it to prevent.
It can also start to gallstones or gout. You should always talk to your physician before mixing anything new to your diet or lifestyle to earn sure that you don't have to deal with any conflicting effects.
Cultivation Of Black Gram (Urad Dal)
Black gram begins in India and is also usually found in countries in South Asia. It is also known as Urad Dal. It is an essential part of the Indian culinary scene as it is managed to create staple foods like dals and curries. In a few parts of the country, it is also used to create bread.
It is sold in its un-split forms in some areas of the country, while in others, it is sold in its split form, noting the white fleshy insides of the gram. It has a uniquely distinct appearance and is hard to miss in the market. This type of gram can be located all over the world.
Importance Of Black Gram
1.    It is one of the essential pulse crops increased everywhere in India.
2.    Generally, it is used in the form of 'Dal'.
3.    It is the chief component of 'papad, idly and dosa'
4.    For milch cattle, it is utilized as nutritive fodder.
5.    It is also utilized as green manuring crop.
6.    It measures soil erosion and competes with weeds effectively due to its deep root system and foliage protection.
7.    It includes protein (25%), carbohydrates (60%), fat (1.3%) and rich in phosphoric acid
8.    It accounts for 13 % complete pulses area and 10 % total pulses production in India.
9.    It fixes atmospheric nitrogen into the soil and improves the soil fertility.
Climate
1.    It is usually grown in Kharif/rainy and summer season.
2.    It grows fine in the hot and humid state with an ideal temperature range between 25 to 35oC.
3.    It can be built strongly from sea level up to an elevation of 1800 meters.
4.    Heavy rains throughout flowering are harmful.
5.    It is best suited to areas possessing an annual rainfall of 60 to 75 cm.
Soil 
1.    Black gram does well on complex soils such as black cotton soils which manage moisture better.
2.    It can be grown in all types of soils ranging from sandy loam to heavy clay, except the alkaline and saline soils.
3.    Loam or insignificantly heavy soils with neutral pH are best accommodated for urdbean.
4.    Soil should be will evaporated and having good water holding ability.
5.    Waterlogged, saline and alkaline soil should be prevented.
Below Is The Famous And Healthy Urad Dal Recipe
Urad dal recipe method is a tasty North Indian style split black gram preparation served with rice, roti, and parathas.
Recipe of urad dal is straightforward, easy to perform and is so close to Punjabi sookhi dhuli dal, a dry saute preparation. There are a few modifications to the basic urad ki daal with every version having an addictive, different flavour.
If you do not need to use garlic, restore it with asafoetida. Ghee or refined butter is preferred in the tempering as it promotes the flavour of the urad ki dhal by leaps and bounds.
A simple, healthful and nutritious everyday North Indian style urad ki dal that makes for a refreshing side with warm rotis or paratha.
Main Ingredients
Urad dal – 1/2 cup, clean and soak in water for 1-2 hours

Tomatoes – 2, medium, finely cutted

Green chilis – 3, slit

Kasuri methi – 1/2 tsp, crushed

Coriander powder – 1/2 tsp

Garam masala powder – large pinch

Salt to taste

Turmeric powder – 1/2 tsp

Red

chilli

powder – 1

tsp

Garlic – 2-3 cloves, finely minced OR Asafoetida – 1/4 tsp

Coriander leaves – 2 tbsps, finely chopped for garnish

Ginger – 1″, finely minced
 For Tempering
Ghee – 1 1/2 tbsps

Oil – 1/2 tbsp

Cumin seeds – 1/2 tsp

 
Method Of Making Urad Dal
In a pressure cooker, add the infused and removed urad dal, 2 1/2 cups water, turmeric powder, half of the minced ginger, one slit green chilli and salt and pressure cook up to 2 whistles.
Alternately, you can combine the urad dal in an earthen pot and cook over the stove top or wood fire. Mix at least 4-5 cups water and bring to a boil. Moderate flame and slow cook till the dal becomes soft yet hold shape.
In a little pan, combine ghee and oil. Once it turns hot, include cumin seeds and admit to splutter. Join the kasuri methi and finely minced garlic and saute for a few seconds. Join the left minced ginger and green chillies and combine.
Add red chilli powder and mix. Combine chopped tomatoes and saute for 6 mts.
Immediately combine this to the cooked dal and mix. Join garam masala powder and support to simmer on low flame till the wanted texture is achieved. Adjust salt if required.
Turn off flame and discharge to a serving bowl. Garnish with chopped coriander leaves and consume with roti, pulka, paratha or rice.
Tips
You can include a cut onion after step 3. Saute onions for 3 mts before including spice powders and also few tomatoes.




 For a more garlicky flavour, rise garlic cloves.

Garlic can be replaced with 1/2 tsp asafoetida.
This is a pick of some of your favourite and easy recipes. Not only it is easy to fix but are also nutritious and wholesome. Try it today! Also, share your experiences with us on how the different recipes turned out to be!
And if you know any other urad dal healthy recipe share with us in the comments section below! Hope you find this information helpful. Do try this at home. 
https://www.boldsky.com/health/wellness/2013/health-benefits-urad-dal-036068.html
https://www.deccanchronicle.com/videos/health-fitness/7-amazing-health-benefits-of-urad-dal.html