It can be shocking to know that 1 in 4 American people are suffering a mental illness which sums up to an estimate of 56% of the population. Creating awareness about mental illness is a difficult task.
With physical illness, there are better parameters to educate people about the disease and which major body part gets affected by the disease and so on.
But in case of mental illness, creating awareness is quite not that easy as the very nature of the disease is so complex and deep that to find its roots in a person, it takes a lot of their mental cum physical parameters to be examined.
Of course, many mental health awareness campaigns run through an entire day or month like the "green ribbon" for instance but how many of us do know what the green ribbon means?
Only when there is awareness about mental health, will it eases the diagnosis and early treatment for the individuals who could be our father, mother, son, daughter, friend, neighbor, or it could be ourselves.
Early conciliation can help back our loved ones receive proper care resulting in faster recovery.
If a loved one is experiencing any such issue and may even require to see a professional, then it is essential for one to know how to access these services as gaining awareness can only help eliminate stigma for those mentally affected people.
By increasing awareness of their limitations and strengths, stigma may disappear as the social stigma shames the mentally ill.
People should come forward to create a community where minds are no more closed away rejecting the  acceptance of those who are "different." Awareness such as these can also create new improvements for the mentally ill.
Importance Of Mental Health
Mental health awareness should not only be for a day or two or even a month. We must be informed about it because it can quickly happen to someone close to us. As already noted, community awareness for mental health reduces stigma.
Mental health awareness increases the chances for early intervention, which can result in a fast recovery. Awareness reduces negative adjectives that have been set to describe our people with a mental illness.
Through promoting better awareness, mental health has now been seen as an illness more than ever before. However, these illnesses can be managed by treatment.
One should not isolate mental illness from physical health conditions, such as diabetes, blood pressure, or cancer.
Mental health can be summed up as our emotional, psychological, and social well-being. It affects the way we think, feels, and act. It also helps define how we handle stress, relate to others, and make decisions in life.
Mental health is critical at every stage of life from childhood and puberty through adulthood.
As part of one's life, if one encounters mental health problems, one's mood, thinking, and behavior could be affected. Many factors add to mental health difficulties, including:
Biological factors like genes or brain chemistry.

Life experiences, such as distress or abuse.

The family history of mental health problems.
If one is not sure whether someone they know is living with mental health problems or not, then it is better to check if they are experiencing one or more of the following feelings or behaviors which send signs of early warnings of the likelihood of an issue:
Eating or sleeping too much / too little

Withdrawing from people and natural activities

Having lesser or no energy

Feeling senseless or like nothing matters

Having unexplained pains and aches

Feeling hopeless or helpless

Smoking, drinking or using drugs in stronger doses than usual

Feeling very confused, forgetful, on edge, angry, upset, worried, or fearful

Fighting/yelling with family and friends

Feeling severe mood swings that cause problems in relationships

Having persistent thoughts and memories, one can't get out of their head

Hearing voices or understanding things that are not true

Thinking of harming self or others

Inability to complete daily tasks like taking care of one's kids or daily chores or going to work or school.
Benefits Of Positive Mental Health And Wellness
Positive mental health allows people to:    
Realize their full potential

Cope with the stresses of life

Work productively

Make meaningful contributions to their communities.

Ways to maintain positive mental health include:

Getting professional help if one needs it

Connecting with others

Staying positive

Getting physically active

Helping others

Getting enough sleep

Developing coping skills.
Again, treatment often means helping someone to get themselves into a reliable or more stable environment, and connecting to good support system at home, community, and workplaces out there.
Many realize they needed to do things like end relationships, quit a job or move house, to help improve their mental situation.
Now, our mental well-being is far from perfect. There is a massive deficit in resource and funding, as well as an open-ended battle with stigma and bigotry, amongst other subjects.
But, for real or worse, that's a super summary of the model that the bulk of mainstream mental health support settings are based on.
What Are The Statistics Of People Affected By Mental Diseases?
Mental or neurological disorders will touch one in four individuals in the world at some time in their lives. Around 450 million people at present suffer from such conditions, placing mental diseases among the leading causes of ill-health and disability globally.
Despite treatments being available, nearly two-thirds of people with an identified mental disorder never solicit help from a health professional.
Stigma, discrimination, and negligence prevent care and treatment from touching people with mental disorders, says the World Health Organization (WHO).
It also maintains that Governments should move on from large mental institutions towards community health care, and combine mental health care into primary health care alongside the general health care system.
Despite the continued and long-term characteristics of some mental disorders, with the right treatment, people suffering from mental disorders can endure productive lives and be a lively part of their communities.
Over 80% of individuals with schizophrenia can be freed of relapses at the end of one year of medication with antipsychotic drugs coupled with family mediation. Up to 60% of people with distress can recover with an adequate combination of psychotherapy and antidepressant drugs.
About 70% of people with epilepsy can be illness free when handled with simple, low-priced anticonvulsants.
Depressive disorders are now the fourth best cause of the global disease load. They are supposed to rank second by 2020, behind ischaemic heart disease but foremost of all other diseases.
The onus for action lies with governments, says WHO. Currently,  40% of countries and above have no mental health policy and around 25% of countries have no mental health law.
The significance of the mental health burden is not equaled by the size and effectiveness of the response it requires. As of now, more than 33% of countries allot less than 1% of their total health funds to mental health, with another 33% spending only 1% of their budgets on mental well-being.
A short range of medicines is enough to treat the bulk of mental disorders. About 25% of countries, though, do not have the three most regularly prescribed drugs used to treat schizophrenia, depression, and epilepsy at the basic health care level.
Exceeding half the countries in the world, there is only one psychiatrist per 100 000 people and 40% of nations have less than one hospital bed maintained for mental dysfunctions per 10 000 people.
What Are The Jobs In Mental Health Field?
Working in mental health field has been pursuing a degree in the mental health or counseling fields, they'll hold many mental health career opportunities. Licensing and educational qualifications differ depending on what type of position one is seeking, but all mental health careers are genuinely rewarding for those who are inspired by a desire to help and serve others.
From immediate patient care and one-on-one counseling to research-driven psychology, many fields grant an opportunity to provide worthwhile care to those experiencing mental disorders.
The following professions are some of the most familiar in the field:
1) Counseling
Substance abuse disorders influence people from all positions of life, but these ailments are treatable.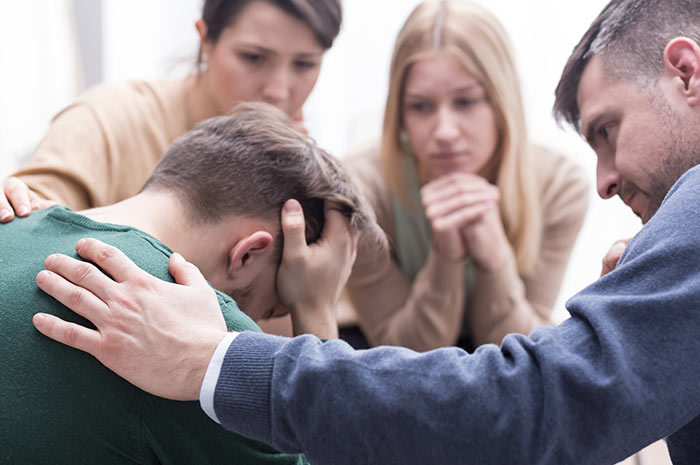 An object abuse counselor helps sufferers of drug or alcohol abuse overcome their addictions through medical and behavioral therapy programs whereas a marriage and family counselor assists couples and families cope with the day-to-day trials of interpersonal relationships.
When families become dysfunctional, a counselor's supervision can help rebuild harmony by acknowledging and addressing the needs and mental health job roles
of individuals and presenting their loved ones with more fruitful ways to respond.
Mental Health Counselor – Mental health advocates/counselors work with patients to help them distribute with mental health difficulties, such as sadness, grief, and anxiety. Mental health counselors diagnose and heal patients and can work with individuals, families or groups.
Addiction Counselor – Addiction counselors are specific mental health instructors who negotiate patients in individual or group settings in order to recognize issues and set a treatment plan.
The penetration needed for this career is cultivated through years of expertise and education. A marriage or family counselor must achieve a master's degree and two years of clinical experience before becoming certified.
Certified counselors operate in a variety of conditions including hospitals, community health centers, and government institutions.
Some positions may be available with only an associate's degree, but to earn the highest salary as a substance abuse counselor, one should get a master's degree in psychology and certification in substance violation counseling.
2) Psychology
A counseling psychologist assesses emotional and mental health and helps patients put up with stress and regulate mental illness.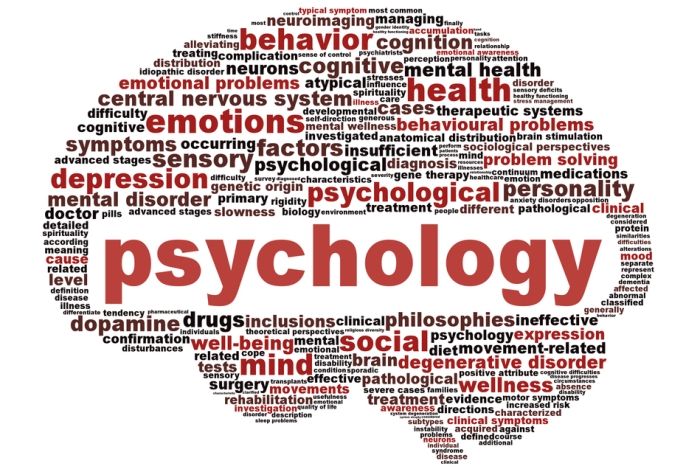 Clinical psychologists usually serve in a hospital or criminal justice backgrounds instead of own practices. Like psychiatrists, psychologists help estimate, diagnose and handle mental illness plus emotional problems, but they are not medical doctors and cannot guide medication.
Clinical Psychologist – Clinical psychologists diagnose and administer individuals undergoing mental or behavioral disorders. They are instructed in multiple treatments, including humanistic therapy, behavioral therapy, and psychotherapy.
Some clinical psychologists direct research to better understand behavioral and psychological phenomena.
Neuropsychologist – Normally more research-oriented than clinical psychologists, neuropsychologists complete the important task of ascertaining what is passing to the brain on a concrete level during specific neurological events.
Neuropsychologists' judgments lead to better mental health treatments.
Within the psychology department, there are many sub-specialties including pediatric mental health, learning impediments, geriatrics, and substance abuse. To prepare as a psychologist, one has to obtain a doctoral degree in clinical psychology.
3) Psychiatry
A clinical therapist is a medical doctor who diagnoses, treats and helps counter mental and emotional diseases. Because they are medically qualified, psychiatrists surmise the relationships between physiological problems and emotional insanity.
Although psychiatrists and psychologists both implement therapy and counseling, psychiatrists can direct medication and observe its effects.
Mental Health Psychiatrist – Mental wellness psychiatrists specialize in diagnosing and operating patients undergoing emotional and behavioral health issues.
Unlike psychologists or mental health counselors, psychiatrists can designate drugs to negotiate mental health problems.
Psychiatric Technician – Psychiatric technicians operate under the direction of psychiatrists. They regularly monitor patients, support in the management of treatment and medicine, and assist patients to perform everyday tasks.
To become a psychiatrist, one must earn an undergraduate degree before attending medical school. After earning a medical degree and completing four years of residency training in mental health, its possible to receive one's license and certification.
4) Nursing
A psychiatric nurse performs a central role in the care of patients who have been diagnosed with a mental disability or serious mental trauma.
People who undergo serious conditions like schizophrenia or psychosis rely on their psychiatric nurses to render support and behavioral therapy under the direction of licensed psychiatrists.
Nurses also serve patients' family members cope with the difficulties of mental illness and prepare them to cooperate with their loved ones in more fertile ways. Psychiatric nurses may serve in hospitals, private practices or community centers.
Psychiatric-Mental Health Nurse – Psychiatric-mental health nurses are usually registered nurses or advanced practice nurses who work normally psychiatric cases. Job duties include evaluating their medical needs as well as diagnosing and treating them.
Substance Abuse Nurse – Substance abuse nurses attend to patients fighting with addiction. They might describe the dangers of substance violation or advise on possible treatment options.
Because of the type of substance exploitation, these nurses provide passionate support as well as medical assistance.
To become a psychiatric nurse, one must first earn a nursing degree. One must also need 2000 hours of work in the psychiatric mental health field to obtain certification.
Certified counselors operate in a variety of environments including hospitals, community health centers, and government organizations.
Some positions may be achievable with only an associate's degree, but to gain a top salary as a substance abuse counselor, one shall need a master's degree in psychology and certification in substance abuse counseling.
Before finalizing a career choice, one should learn more about the options that appeal most by knowing about professionals in the field or volunteering at local mental health facilities.
One must connect with their local mental health associations or student groups for more information.